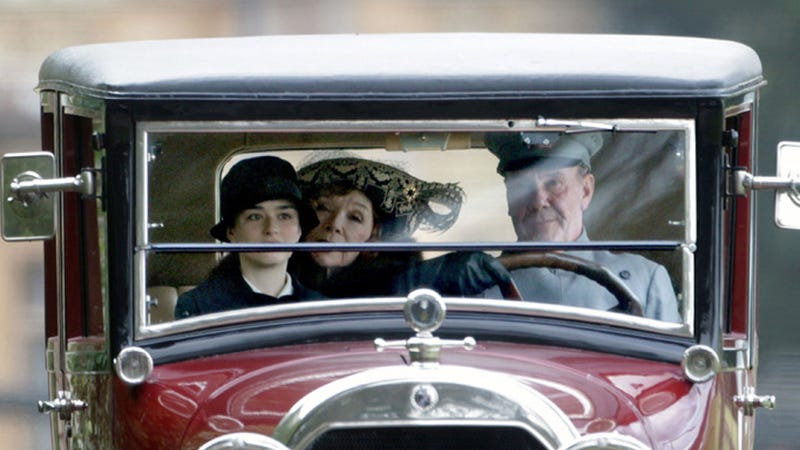 Those lucky Brits! Whereas those of us on the other side of the Atlantic have to wait until January for the premiere of the third season of Downton Abbey, the U.K. premiere date is right around the corner in September. (Oh, we just had to revolt, didn't we?) While we may have to bide our time until the cold depths of winter to, as Dame Maggie Smith puts it, "get our Abz on," we can still get in on some of Brittania's fun. In fact, here is the British trailer for Downton Abbey Season 3.
The Dowager Countess! Financial ruin! Matthew and Mary fighting! Meeeehstah Beeeeeehtes! Shirley FUCKING MacLaine!
Hoist up your opera gloves, ladies and gentlemen. I think it's gonna be a good one.