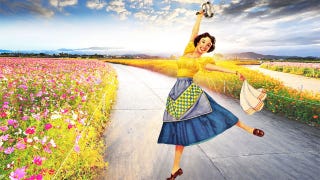 Thanks to Korra, we've learned that Soledad Schools Sununu the Surrogate would have made a pretty good entry in the Dr. Seuss canon:
See, she knew Sununu was blowing hot air.
When she pulled out her research, he shouted "UNFAIR!
YOUR LAMESTREAM MEDIA 'TRUTHS' ARE BUT LIES!
YOU MUST LOOK AT THE 'TRUTHINESS'- GOP EYES
ARE SHARPER AND CRISPER AND DISTINGUISH THE SUBTLE
DIFFERENCES IN PLANS!" She thought: "Sir, your rebuttle
consists of shrill screeching, like bald eagle sex-
or rather, masturbation." Yet, though she was vexed
she countered the asshole with patience profound
and repeated "Sununu, your 'facts' are unsound
and yelling does not make any them any more true."
And Jezzies cried out: "Soledad! We love you!"
Submit nominations to the Comment of the Day tag page. Click on the comment's time stamp, and post the comment's URL to the forum. (Replying to a comment with "#cotd" does not work; you need to go to the forum.) For meetups, use the meetup forum!