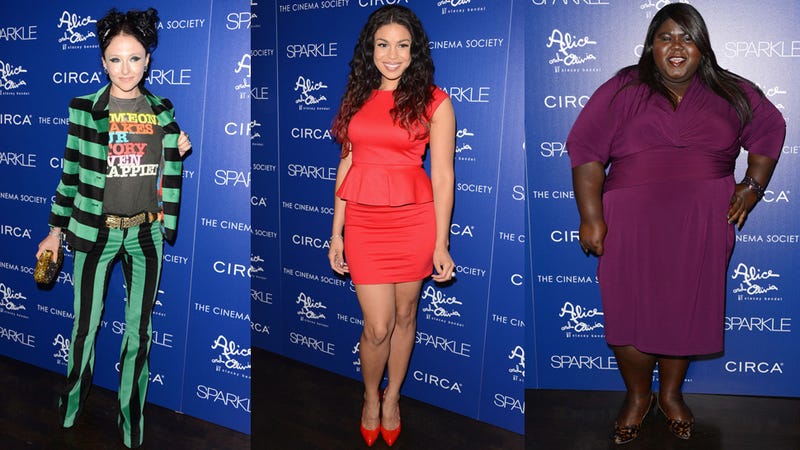 While there were some celebrities who turned up for last night's screening of Sparkle—Whitney Houston's final film—it was nowhere near the A-list star power that attended the late singer's memorial service. Even Bobbi Kristina was absent.
Jordin Sparks, the film's star, wore sparkles on her nails.
A circus tent vomited on Stacey Bendet.
So…what, exactly, is going on with Valerie Simpson? I guess when Ashford was still alive, they looked ridiculously messy, in a fun way. But now, without him, it's like seeing just one half of a novelty salt-and-pepper shaker set. The joke just doesn't make sense unless they're together.
Rufus Wainwright, right foot, the little piggy had none—literally. He seems to be missing that toenail.
The best of the night: June Ambrose, Tika Sumpter, and Gabourey Sidibe.
I like to call this slide "Him?" Why are Anthony Edwards, Salman Rushdie, and Lourdes' dad there?
Rutina Wesley, Russell Simmons, and Heather Matarazzo.
Yikes: Sami Gayle, Carmen Ejogo, and S. Epatha Merkerson.