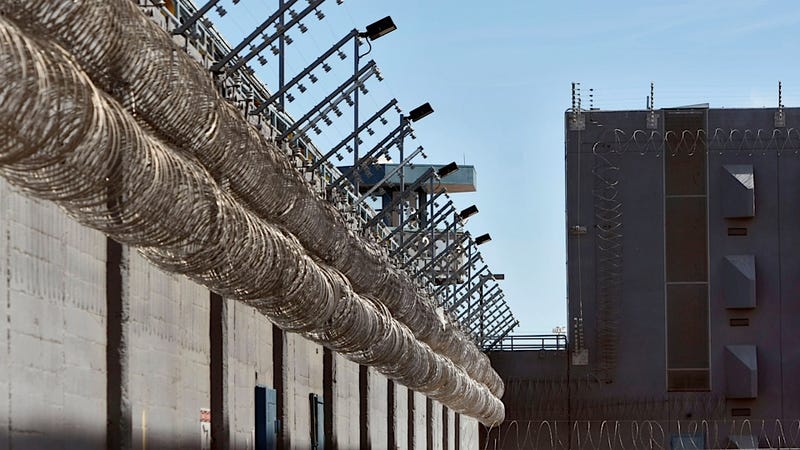 On Monday, Betty Smithey, the longest-serving female inmate in the U.S., was set free after spending 49 years in prison for the murder of a 15-month-old Phoenix girl in 1963. The Arizona Board of Executive Clemency determined that Smithey was no longer a violent or troubled woman, granted her an absolute discharge by a 4 to 1 vote.
There was little precedent for Smithey's release — she had been considered an "old lifer," eligible for parole only if first granted a commutation by the state's governor. Arizona Gov. Jan Brewer had granted Smithey clemency back in June, reducing Smithey's prison sentence to 49 years to life (boards had recommended clemency for Smithey in 1994 and 2003, but Gov. Fif Symington and Gov. Janet Napolitano both denied it).
Smithey murdered Sandy Gerberick, whom she was babysitting, on New Year's Day, 1963. She was 20 years old at the time, and when she was sentenced to life without parole, she threatened to kill herself. She proved a troublesome inmate for many years, escaping four times from three different prisons between 1974 and 1981, but experienced a major breakthrough when, in 1983, Gerberick's mother, Emma Simmons, wrote Smithey a letter forgiving her for the murder. According to Smithey, Simmons, "made me feel that I wasn't a monster. I felt if she could forgive me for taking her child's life, I could forgive myself. ... It was my responsibility to try to become a better person than I was."
Smithey was greeted Monday by a contingent of supporters and has assured the Board that, though she's now 69, she's going to make a serious go of having a life outside of prison.
Woman walks free after 49 years in Arizona prison [AZ Central]