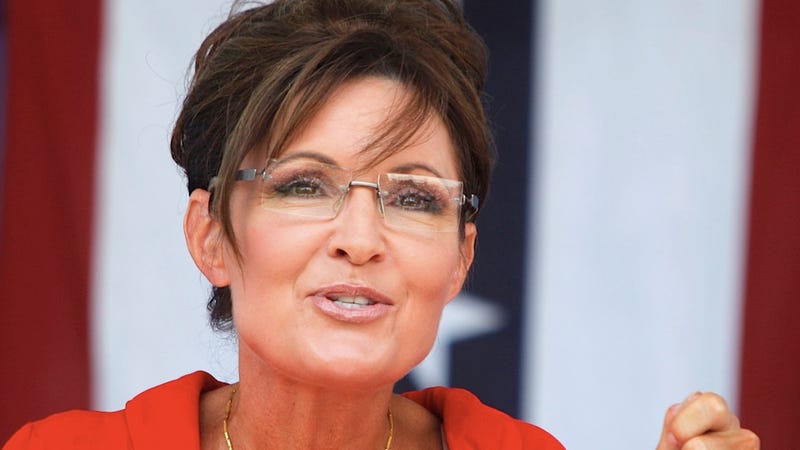 After being denied a second date with destiny, a tango with tracking data, an electric slide with the electorate, Sarah Palin, the Axl Rose of the GOP, will not speak the the Republican convention in Tampa later this month. Though some clearly insane observers had suggested — back when the Republican field was an motley collection of candidates that might have had the makings of a fabulously entertaining pirate crew — that Palin could enter presidential race herself, most people shrugged and said, "Uggggghhhh, no."
Graciously arresting the spotlight for yet one more public announcement, Palin said that, this year presents "a good opportunity for other voices to speak at the convention and I'm excited to hear them." The former Alaskan governor continued,
Everything I said at the 2008 convention about then-candidate (Barack) Obama still stands today, and in fact the predictions made about the very unqualified and inexperienced community organizer's plans to 'fundamentally transform' our country are unfortunately coming true.
Palin says that she supports Paul "P90x" Ryan, even though she's supposed to be a rogue, a wildcard, a seeming crazy person whose gambits are unconscionably reckless. Well, the illusion has now been shattered. Isn't there a holdout in the whole Republican Party, someone who will actively stand up and be even crazier and more right-listing than the rest of the party? Probably not — the Republicans are too focused on their Tampa convention and all the craigslist casual encounters activity their presence will generate.