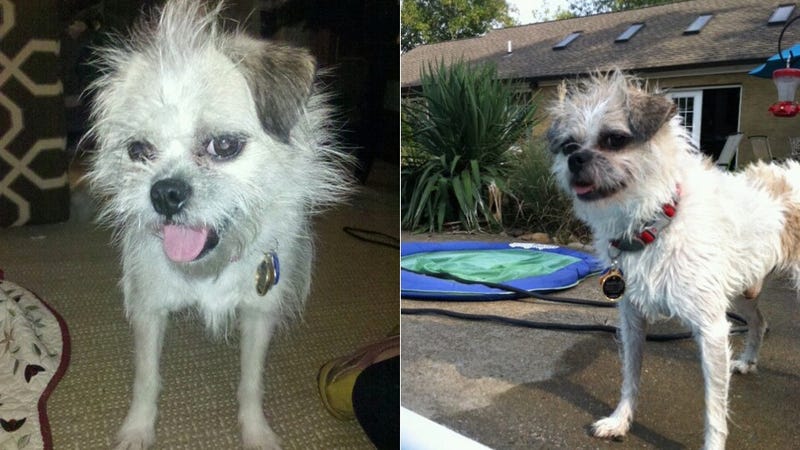 Amanda writes:
My dog Waffles asked me to email you pictures of him because he wants to be the TGIF dog on Jezebel. He's so ambitious.

Waffles is a 3 year old Brussels Griffon / terrier mix who is pretty much the weirdest little guy. He's a little lover (he was almost named LoverBoy so I could call, "Here, LoverBoy!") and gives out smooches in exchange for belly rubs. His second favorite thing is circles - he runs in circles when he's excited; he walks in circles when he's bored. If Waffles was in high school, he would win Most Popular. People constantly stop to talk to this guy. They stop their cars and yell, "Hey! What kind of dog is that? I like his face!" He does give great face, huh?
Images via email; please submit horizontal photos with the subject line TGIF.