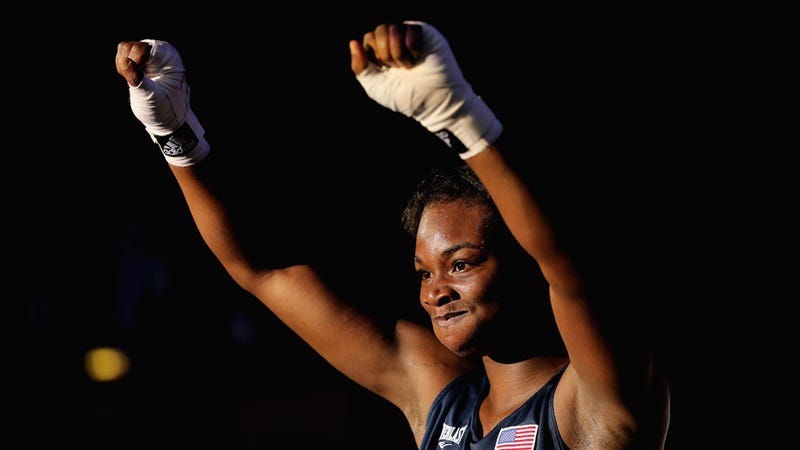 Claressa Shields is a 17-year-old from Flint, Michigan who made history yesterday when she defeated Russia's Nadezda Torlopova in the Women's Middle (75kg) Final Bout and became one of the first women to ever win an Olympic gold medal in boxing (women could not qualify to compete until this year). Shields was on Today this morning to discuss her win, the laughing fit she got on the podium (for someone so tough, she's also pretty damn adorable) and to threaten Matt Lauer with a good beatdown.
When asked what her favorite punch was by Al Roker, Shields supplied an answer that is about as kick-ass as she is: "My favorite punch is all of them."
Someone please get this girl an endorsement deal.
Visit NBCNews.com for breaking news, world news, and news about the economy