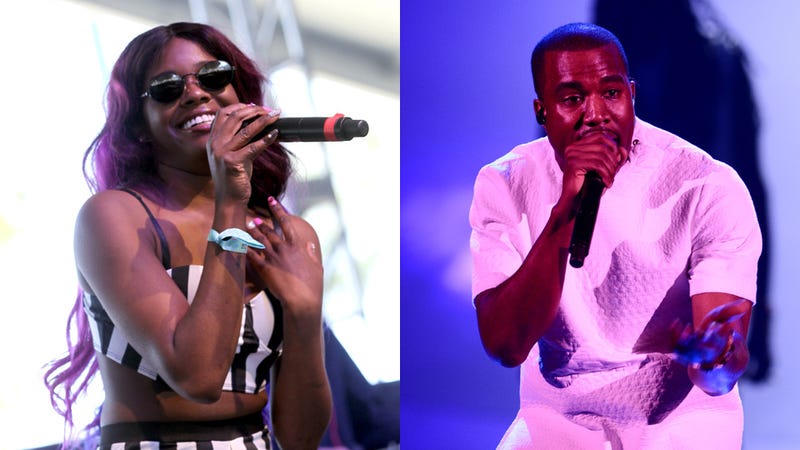 As an up-and-coming rapper (or "vocalist"), Azealia Banks is being flown over the world and given the opportunity to meet all kinds of interesting people. Remember when she burst into tears — which, to be fair, is what any of us would do — when meeting Beyonce? And now, in the newest issue of Vibe, Banks relays a story about the day she spent in London with Kanye West:
"He hit me up like, 'You're mad talented. What do you eat for breakfast?'"
"What do you eat for breakfast?" Aw, Yeezy. You're mad adorable.
"The whole conversation was pretty dense — two Geminis in one room. So it was so many ideas flying. We spent the whole day together, but the best part was dinner. We're eating out the same plates with chopsticks, and he's freestyling for me. I was like, 'Oh shit, this is real!' You know how you smile so much your face hurts?"
Yes, Azealia. We're right there with you.