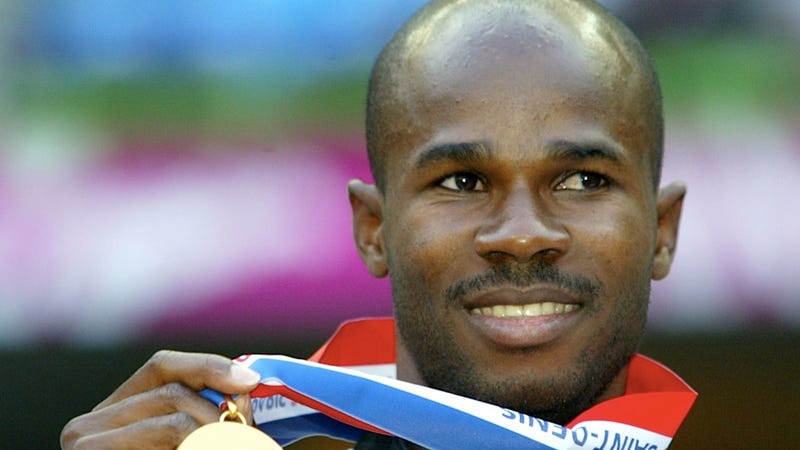 The St. Kitts and Nevis team described sprinter Kim Collins as a "national hero" even as the team was expelling him on Saturday for missing training sessions. Responding to the punishment, Collins, the world champion back in 2003, said he was kicked off the team for leaving the Olympic Village to visit his wife, and fire off the following histrionic tweet to prove it:
Collins won silver in the 100m dash during the 2011 Pan American Games, which he had then suggested could be his final appearance representing St. Kitts and Nevis. He had been scheduled to start in the 100m heats on Saturday, as well as the 200m and the 4x100 relay, and participation in yesterday's events would have marked Collins' fifth straight Olympic appearance. His wife, however, arrive in London on Wednesday, offering Collins the opportunity to leave what he found to be the oppressive atmosphere in the Olympic Village. He also said that, since his wife had helped coach him, it would probably have been best to get her input before competing. Late Saturday, Collins squared his priorities with his admiring public:
Collins is the second St. Kitts and Nevis athlete to be disciplined — sprinter Tameka Williams was sent home last weekend after testing positive for a banned substance.
Olympian Kim Collins sent home for missing practice [CBS News]