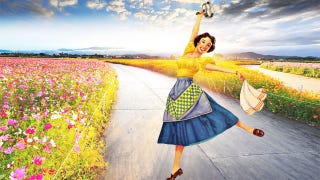 Guilty Chik-fil-A customers might still enjoy their fried poultry even while championing gay rights if they maybe donated a few dollars on each devoured sandwich to advocacy groups like GLAAD. No movement, however, is complete without a snappy, ironic acronym, which is why BookOBaldylocks was immediately on hand to provide one:
The thing here is that it needs a catch acronym to get it off the ground.

Heroes
Offering
Money
On
Principle
Hoping
Others
Bring
Equality

Use it in a sentence! Those HOMOPHOBES really know how to rally a cause together.

I like the delicious (heh) irony of the use of the word HOMOPHOBE.

Take that, bigots!
Submit nominations to the Comment of the Day tag page. Click on the comment's time stamp, and post the comment's URL to the forum. (Replying to a comment with "#cotd" does not work; you need to go to the forum.) For meetups, use the meetup forum!