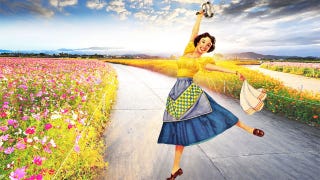 Today we have a special double COTD for an excellent piece of teamwork. After Ann Curry's teary goodbye, ThWritingSpider wrote,
I love Ann Curry. I love her personal story, I love her reporting, and I would like to invite her to my slumber party where we will prank call Matt Lauer and eat ice cream all night.
To which megatronic replied,
Can I come too?

[ring ring]
MATT LAUER: Hello?
ANN CURRY: Hello! Is your refrigerator running?
MATT LAUER: ...Yes?
ANN CURRY: OK, just checking. Also, you're a dick!
(ANN CURRY hangs up on him. She, MEGATRONIC, and THWRITINGSPIDER dissolve into raucous peals of laughter. A pillowfight ensues).
Submit nominations to the Comment of the Day tag page. Click on the comment's time stamp, and post the comment's URL to the forum. (Replying to a comment with "#cotd" does not work; you need to go to the forum.) For meetups, use the meetup forum!