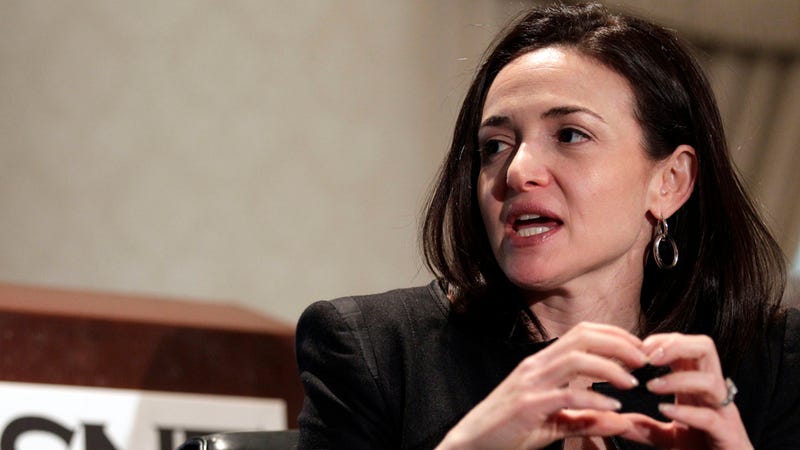 Yesterday, Facebook had zero women on its board of directors. Now they have one: the company announced today that Sheryl Sandberg, chief operating officer at Facebook, has joined the board.
"Sheryl has been my partner in running Facebook and has been central to our growth and success over the years," Mark Zuckerberg said in a press release, which makes no mention of the criticism Facebook's boy's clubbish board has received. "Her understanding of our mission and long-term opportunity, and her experience both at Facebook and on public company boards makes her a natural fit for our board."
Sandberg was an obvious choice — she's exceptionally talented and experienced and often speaks out about gender inequality in the workplace. Who knows, maybe Facebook will go absolutely crazy and name a person of color to their board next!