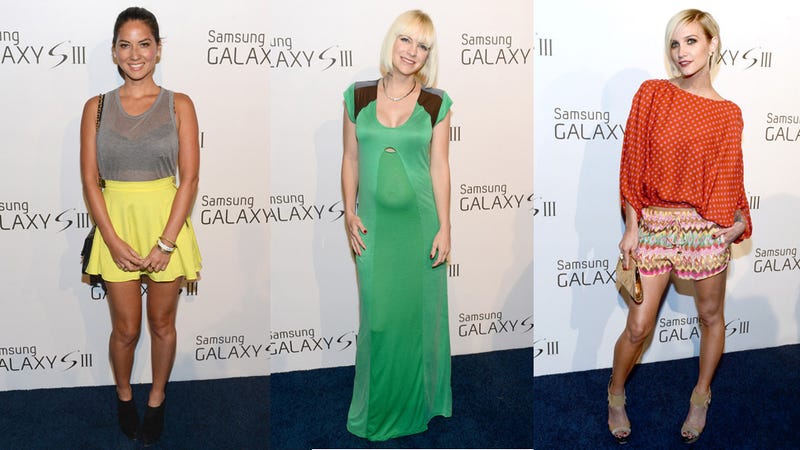 Maybe it's because nobody over-thought their outfits for a promotional party to launch a phone, but whatever the case the guests at Samsung Galaxy launch party were casually cute.
I kind of forgot what Ashlee Simpson looked like with her old nose.
I am in full support of Nikka Costa's denim floral dress. Seems like something Claudia from The Babysitters Club would wear.
Olivia Munn's flower studs are really pretty and dainty.
The more casual looks were some of my favorite: Odette Annable, Ashley Benson, and Anna Kendrick.
Dressy: Cat Deeley, Anna Faris, and Marisa Tomei.