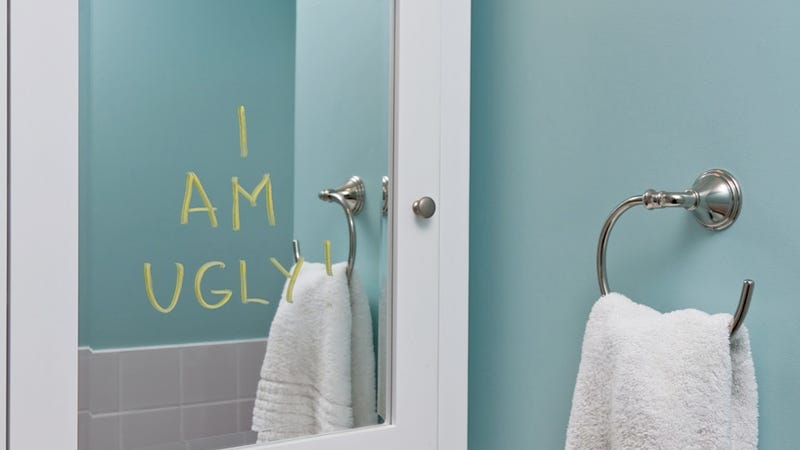 Meanwhile, in the land of our former colonial overlords, the British government has thrown its support behind a guide aimed at helping parents teach their children to be confident and comfortable with their bodies. The guide explains that the so-called perfect body — a hyper-toned, hyper-sexualized fiction — is a "socially and culturally constructed ideal" that pretty much only action figures and fashion dolls should aspire to. It also urges parents to remind their kids that images in media and advertising are often, brace yourselves, heavily photoshopped.
According to The Guardian, news of this government-backed guide comes nearly a year after tragic death of 14-year-old Fiona Geraghty. Coroner Michael Rose, citing Geraghty's struggle with bulimia, subsequently called out magazines and fashion designers for using too-thin models. Equalities Minister Lynne Featherstone, besides sounding like a character in a Dickens novel, had exactly the right words with which to greet the new parenting tool:
Young people are being set an impossible standard by images in media and advertising which can erode their self-esteem. As parents, we are often aware of these issues but may not have the advice and guidance we need to talk to our children.
The stamp of officiality should go at least a little way to spread the good word about the unreasonable pressure all kids (but especially girls) feel to measure their appearance according to an unattainable (because unreal) metric.
Parents offered guide to teaching body confidence [Guardian]
Image via B Calkins/Shutterstock.