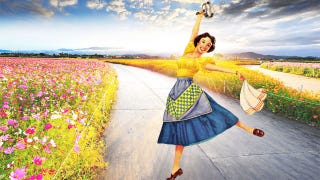 It would appear that megatronic has done it again. This time around, it looks like we have the makings of a new Lifetime movie — Father Dearest: The Mittens Saga:
YOUNG MITTENS 1: And then there was the time Father threw me off the side of that yacht in the middle of a monsoon. Remember, guys?

YOUNG MITTENS 2: Oh, indeed. That was just classic.

YOUNG MITTENS 1: Or the time he dragged you for three miles behind a snowmobile, making you sing the national anthem, and he kept yelling over his shoulder that he "couldn't hear you over the motor, sing louder!"

YOUNG MITTENS 3: I remember that! Why was he even driving a snowmobile that day? Wasn't it July?

YOUNG MITTENS 2: August. It was August.

YOUNG MITTENS 4: (Nervously, looking over his shoulder) Father sure does love his pranks.

YOUNG MITTENS 5: (Softly weeping)
Submit nominations to the Comment of the Day tag page. Click on the comment's time stamp, and post the comment's URL to the forum along with the tag #cotd. (Replying to a comment with "#cotd" does not work.)
Use #trollpatrol to report comments that you feel the editors/mods should be aware of. Try not to respond to/approve/promote trollish comments in the threads — instead, just post the comment on the #trollpatrol page, the same way you'd post a comment on #groupthink or on the #cotd page, and the editors/mods will take care of it.
For meetups, use the meetup tag page!