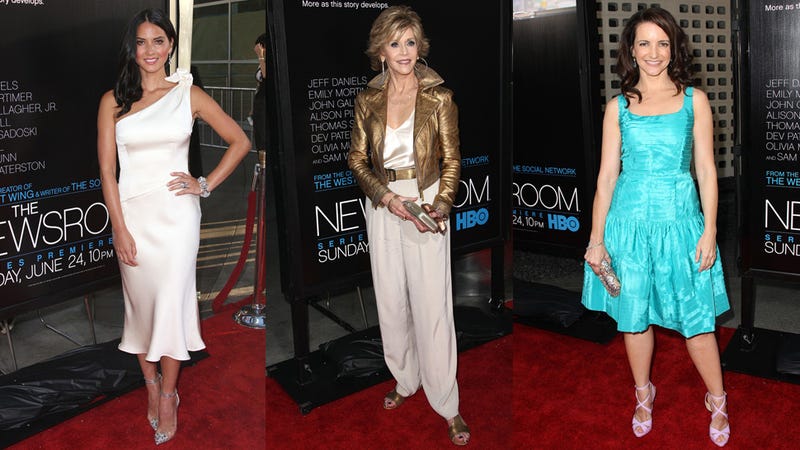 Last night, the stable of stars from the HBO family walked the red carpet for the premiere of the cable network's latest show The Newsroom. Some are doing better than others.
Emily Mortimer looked the cutest in her chain shoes, LBD, and dragonfly belt.
With her one-shouldered dress and Louboutins, Olivia Munn is very Real Housewives reunion.
In my head, I'm friends with Jane Fonda. She calls me T and I call her Hot Stuff.
Wynn Everett makes for a gorgeous pregnant woman. I like Alison Pill's leather-accented dress. Michelle Forbes' retro dress is cool, but kind of ruined by her more modern shoes. It's always a little shocking to see Adina Porter look so glamorous, being used to her in her role as Tara's mom on True Blood.
Kristin Davis: No. Kristin Bauer van Straten looks like a hostess at an upscale suburban restaurant. And points off for Vanessa Britting for stealing Bristol Palin's look.