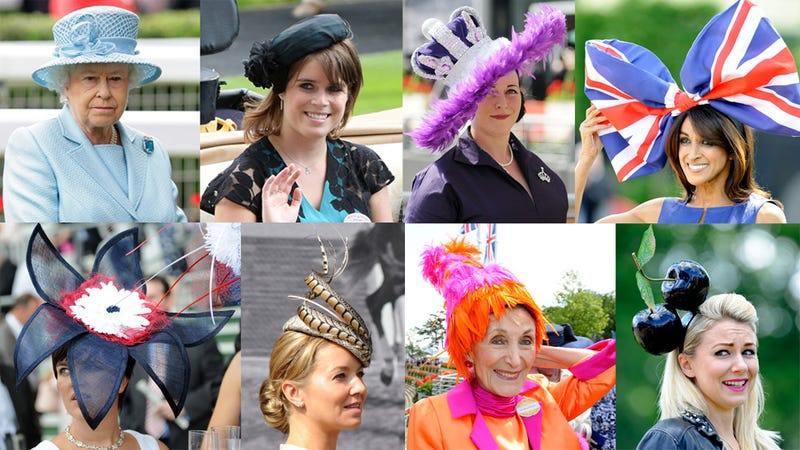 Royal Ascot is like the British version of the Kentucky Derby—in that ladies wear crazy hats to watch horses race—except with a much more prestigious guest list (the royal family is the big draw instead of reality stars). With this being the Queen's Diamond Jubilee, the fashions were much more elaborate, putting Beatrice's wedding day fascinator to shame.
Patriotic hats.
For her hat, this woman used a 45 of one of Weird Al's songs that was not a parody.
The drinkin'-est gals at the race.
Flowers on the inside out.
The Queen is having so much fun!
The lady in the middle has SWV-length nails to match her hat.
Feathers arranged to look like a coiled snake.
This seems like a Lady Gaga brunch outfit.
These were the two coolest girls at the whole event.