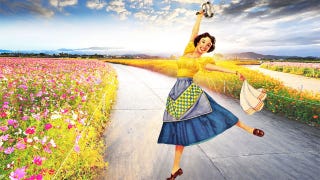 A bar in North Carolina is getting in big trouble for being racist and turning away black customers, but PathRifter points out that they could have gotten away with this if they'd only followed the lead of the anti-woman's rights crusaders:
I don't see what the big deal is, all the bar would have had to do is claim it was against their religious beliefs to serve a black man and they would have had a 5 man panel in front of congress speaking in their favor as well as legislation being passed in a dozen states along the same lines.
Submit nominations to the Comment of the Day tag page. Click on the comment's time stamp, and post the comment's URL to the forum along with the tag #cotd. (Replying to a comment with "#cotd" does not work.)
Use #trollpatrol to report comments that you feel the editors/mods should be aware of. Try not to respond to/approve/promote trollish comments in the threads — instead, just post the comment on the #trollpatrol page, the same way you'd post a comment on #groupthink or on the #cotd page, and the editors/mods will take care of it.
For meetups, use the meetup tag page!