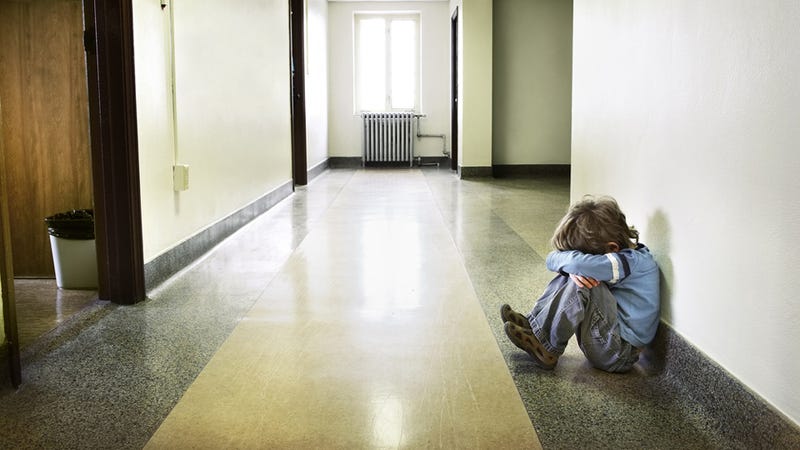 Here's a riddle for you: You are the teacher to a six-year-old boy who has demonstrated cruel tendencies towards his fellow classmates. He teases them and gets violent often enough that even school officials recognizes him as the classroom bully. You are in a position of authority. What do you do?
This is a riddle with several right-ish answers (send him to the school counselor, organize a parent-teacher conference or — TRICK QUESTION — the boy was standing on a block of ice) and one glaringly wrong one, which is to show a kid that violence is wrong by administering a little old fashioned humiliation and child abuse. Sadly, a teacher in San Antonio, Texas picked the definite wrong answer when punishing six-year-old class bully Aiden Neely by ordering her 24 other kindergarteners to line up and hit him one by one.
The female teacher — whose name has not been released — has been fired and charged with a misdemeanor (as has another teacher who failed to report the incident), but Aiden's mother is looking to press further charges and would like to ensure that the woman is never allowed to teach again.
Texas Teacher Orders Class to Hit 'Bully,' 6 [GMA]
Image via Suzanne Tucker/Shutterstock.