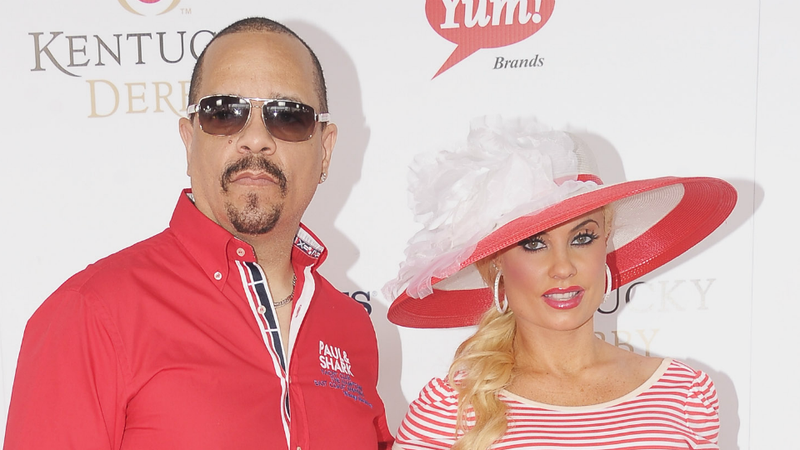 The Chicago Tribune interviewed Ice-T (a.k.a. Detective Finn Tutuola, a.k.a. Loves Coco on E!) about the upcoming rap documentary he produced, and, in the middle of a pulled-pork sandwich and onion rings, he gets to talking about his beloved wife Coco:
We're like Batman and Robin... Her job is to stand right by me and keep me organized, like some Sharon Osbourne stuff. Ozzy is great, but would he have a mansion if it wasn't for Sharon? Somebody is holding this together. So Coco came in, and she goes to the Law & Order: SVU set with me, she got her own business that she's running and she runs mine. I've always been a person that, if I'm with a woman, she's in the picture... At first, they were questioning her like "Who is this blond Ice is running around with?" Five years in, "You know what? She's holding my man down." And they gave her the thumbs up.
I used to intern at a production house; while staffing a premiere I once saw them arrive together—and yes, by all appearances, they are, in fact, an elite squad known as the People Who Love Each Other Unit.
'Interview: Ice-T likes lemonade, loves Coco' [Chicago Tribune]