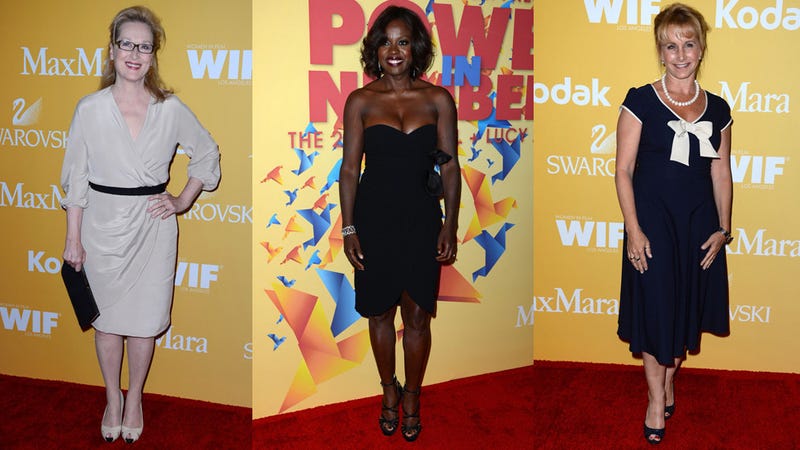 Last night, the 2012 Women In Film Crystal + Lucy Awards were held in Hollywood, where Academy Award winners rubbed elbows with Gabrielle Carteris.
The knockouts of the night included Mary McDonnell (President Laura Roslin), Christina Applegate, and a stunning L. Scott Caldwell (Rose from Lost!).
Danica McKellar is smoking hot and newly single.
Jamie Chung's dress is pretty revealing for something that's completely shapeless.
Chloe Grace Moretz is all grown up in a retro '60s look
LBDs: Laura San Giacomo, Viola Davis, and Lake Bell.
The ladies who had to get naked to pee: Tracee Ellis Ross, Jenna Dewan, and Alex Lombard.
Cocktail dresses: Meryl Streep, Jenna Elfman, and Poppy Montgomery.
Gowns: Cloris Leachman, Marcia Gay Harden, and Zhu Zhu.
Sharon Lawrence wrap dress is very busy and there's a lot of it. Grace Valerie looks like she's attending a Bad Girls Club reunion taping. And poor Gabrielle Carteris, whose career and wardrobe fared much better in the early '90s.