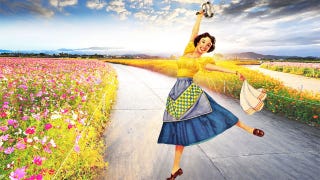 Today we learned that not getting enough sleep makes us more likely to gorge ourselves on unhealthy foods—a fact that, much to our joy, moved snugbug to poetry:
To sleep—perchance to dream
Of strawberries with clotted cream. Ay, there's the rub
On the beef steak inside the sub
Which gave you heartburn and mighty gas.
What dreams may come of that, alas?
Submit nominations to the Comment of the Day tag page. Click on the comment's time stamp, and post the comment's URL to the forum along with the tag #cotd. (Replying to a comment with "#cotd" does not work.)
Use #trollpatrol to report comments that you feel the editors/mods should be aware of. Try not to respond to/approve/promote trollish comments in the threads — instead, just post the comment on the #trollpatrol page, the same way you'd post a comment on #groupthink or on the #cotd page, and the editors/mods will take care of it.
For meetups, use the meetup tag page!