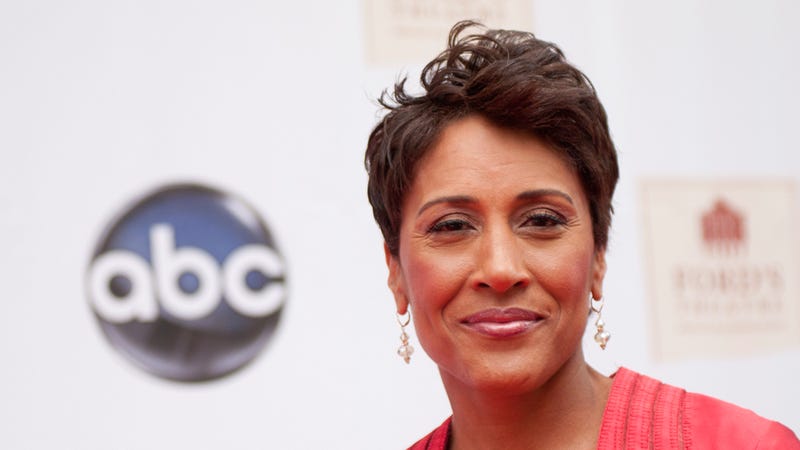 ABC news anchor — and overall classy broad — Robin Roberts took a moment out of today's Good Morning America to announce that she will soon begin treatment for M.D.S. (or myelodysplastic syndromes) a rare and serious blood disorder that affects the body's bone marrow. While the outlook for M.D.S. is often a grim one, Roberts assures viewers that she will beat the disease and, in good news, physicians agree that the fight is in her favor.
Despite her diagnosis, Roberts, who is also a breast cancer survivor, insists that she is blessed. In a note on GMA's website, she writes:
I received my MDS diagnosis on the very day that Good Morning America finally beat the Today Show for the first time in 16 years. Talk about your highs and lows! Then a few weeks ago, during a rather unpleasant procedure to extract bone marrow for testing, I received word that I would interview President Obama the next day. The combination of landing the biggest interview of my career and having a drill in my back reminds me that God only gives us what we can handle and that it helps to have a good sense of humor when we run smack into the absurdity of life.
Roberts will continue to co-anchor GMA until Autumn when she will take time off to undergo a bone marrow transplant.
Get well soon, Robin Roberts! You're half of what makes GMA watchable.

Robin Roberts: I'm Going to Beat This [GMA]
Image via Kris Connor/Getty