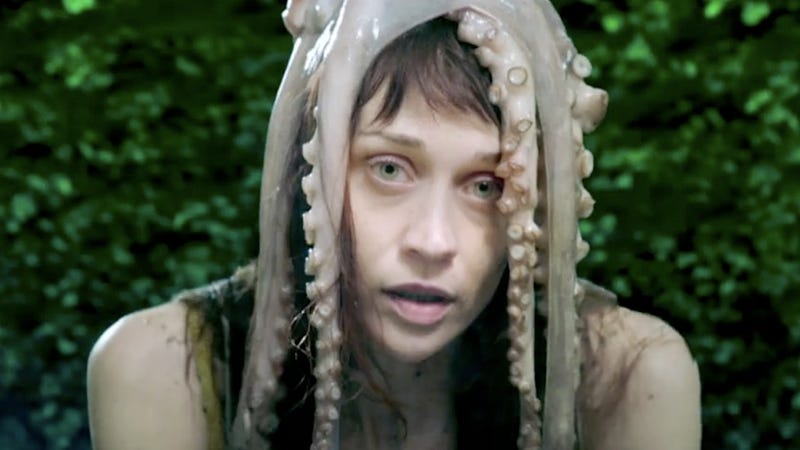 On June 19, Fiona Apple will release her latest album The Idler Wheel Is Wiser Than the Driver of the Screw and Whipping Cords Will Serve You More Than Ropes Will Ever Do, thus breaking the voice-sapping curse the octopoid conjurer Ursula placed on her seven years ago. Apple, who has a delightful surname, told NPR that she supposes the real reason it takes her so long to work is that she doesn't really have a "plan" — she just lives her life, one trippy music video at a time.
The only reason that it takes me seven years to do stuff is because I just don't really have a plan. I got a lot of problems, but I'm really good at intuiting what I need to do to be happy with whatever I create. I know when to stop myself, I know when to start, I know when to leave something alone. I guess I just kind of indulge that completely, and so I just take my time.
You can believe that introspectively insightful explanation if you want, but clearly the octopus hat Fionna Apple wears in the "Every Single Night" video betrays the real reason for the long delay.
Fiona Apple: 'I Don't Really Have A Plan' [NPR]