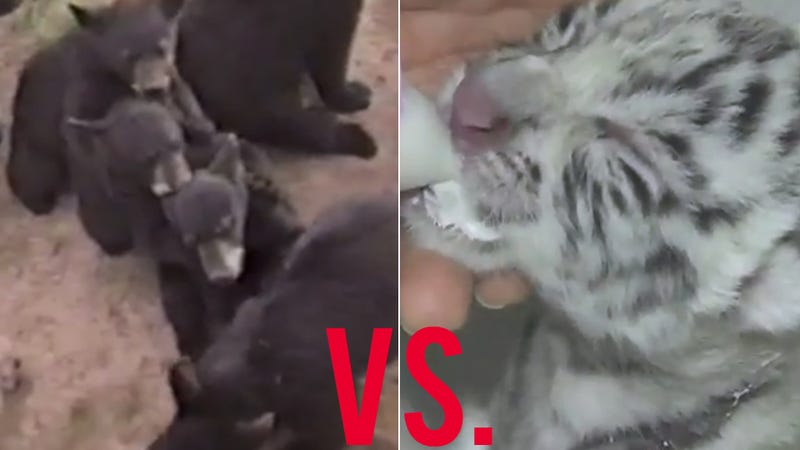 Your life won't be smooth sailing forever. Sometimes you have to make a very difficult choice. This is one of those instances.
Think hard, look deep into yourself and ask, "Which do I find cuter? A group of baby bears lining up to form the most adorable conga line in the history of time?"

"…Or adorable white tiger cubs adorably squeaking as they get bottle fed?"
It's up to you to decide. Please take your responsibility seriously.