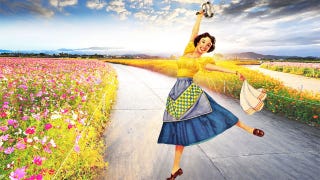 There's been a lot of fuss about what Hillary Clinton looks like without makeup on, but OMG! Ponies! hit the nail on the head:
You know what Hillary Clinton looks like without makeup?

One of the most powerful, successful, and respected women in modern history, whose policies and accomplishments have by and large gotten better over the years, and a woman who realistically stands a chance at being the first female President of the United States.
Submit nominations to the Comment of the Day tag page. Click on the comment's time stamp, and post the comment's URL to the forum along with the tag #cotd. (Replying to a comment with "#cotd" does not work.)
Use #trollpatrol to report comments that you feel the editors/mods should be aware of. Try not to respond to/approve/promote trollish comments in the threads — instead, just post the comment on the #trollpatrol page, the same way you'd post a comment on #groupthink or on the #cotd page, and the editors/mods will take care of it.
For meetups, use the meetup tag page!