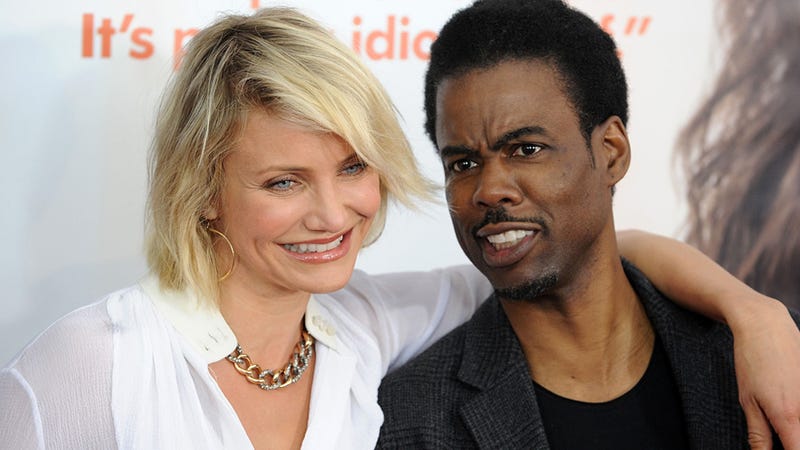 Last night's NYC premiere of What to Expect When Expecting was very subdued, sartorially speaking. Maybe everyone was just fashioned-out after the Met Ball. Whatever the case, the disappointment of the red carpet undoubtedly mirrors the lameness of the film.
Pants, pants, and pants: Ali Wentworth, Nina Garcia, and Erin Andrews.
Brooklyn Decker looks as nice as she does boring. Cameron Diaz brushed out the semen she'd put in her hair at last night's Met Ball, mistaking it for gel. Chrissy Teigen, John Legend's fiancee, put a little more effort into her own ensemble.
Elizabeth Banks' intricately beaded dress is ruined by the cutouts covered in pantyhose—that have a run!
What to Expect… author Heidi Murkoff also fell victim to the dreaded cutouts trend.
With her long-sleeved mini, giant pendant and fluorescent yellow clutch, Jessica Seinfeld was easily the best dressed.
With those silver Mary Janes and the baby clips, Alice and Olivia's Stacey Bendet is single-handedly trying to make 1994 happen again.
Chris Rock would rather not be here.