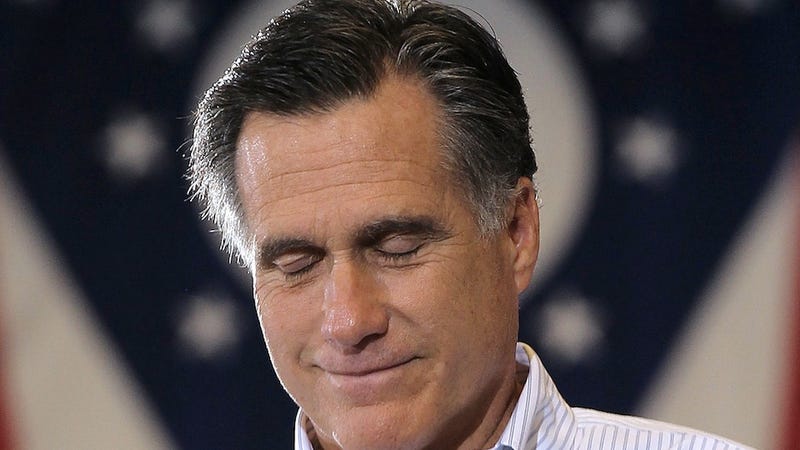 As the neverending 2012 Republican primary continues its slog to mediocrity, the candidates are working harder and harder to gain favor in voters' hearts and minds. And when it comes to awkward pandering, no one panders harder or more awkwardly than former Massachusetts governor Mittbot Romney. While addressing a crowd in Mississippi, he tried his very hardest to fit in— with predictably hilarious/embarrassing results.
During a campaign stop in the Magnolia state, he robotically told voters that he was becoming culturally assimilated to the curious ways of the Southlings, saying, "I am learning to say y'all, and I like grits and things. Strange things are happening to me."
I'm curious as to what other "strange things" Mitt's magical journey into Poorland has exposed him to. Did he tour a Wal Mart while wearing white gloves and a coat with tails? Did he personally touch a kid who didn't have dental insurance? Did he try some delicious deep fried money?
Whatever strange happenings have befallen the GOP frontrunner, at least he didn't use this appearance as an opportunity to tell Mississippians who can't afford to attend college without getting buried in mountains of debt to simply bargain shop for a cheaper school. It's called College For Poors, y'all.