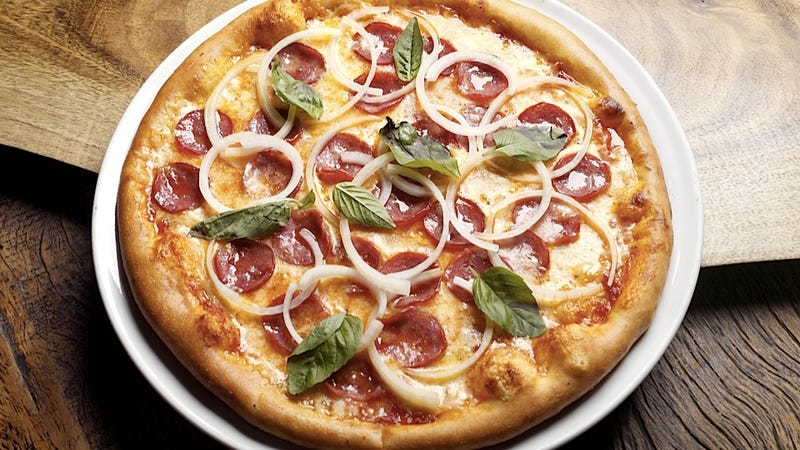 Mystic Pizza, the movie that introduced America to Julia Roberts's cackle, was in fact based on a real place of the same name, a place in Connecticut where mystical pizzas were made in roaring ovens throughout the bountiful 90s, but that has now become a poster child for the economic recession. Or tax fraud. The U.S. Treasury Department has seized more than $60,000 from a bank account held by owners John Zelepos, George Zelepos, and Christos Zelepos as a result of a criminal investigation conducted by the Internal Revenue Service.
In addition to the original location in Mystic, Connecticut, the Zelepos family owns the creatively named Mystic Pizza II in North Stonington and the Mystic Pizza Food Co., which I assume makes frozen pizzas for private consumption. CBS concludes its report on with a particularly slimy quip, noting that, since no one answered the phones at Mystic Pizza, "a pizza delivery anytime soon seems unlikely." Does CBS feed its employees? I can't imagine anything other than hunger pangs prompting that bit of unnecessary nastiness.
Mystic Pizza restaurant made famous in movies in trouble with IRS [CBS]
Image via Luiz Rocha/Shutterstock.