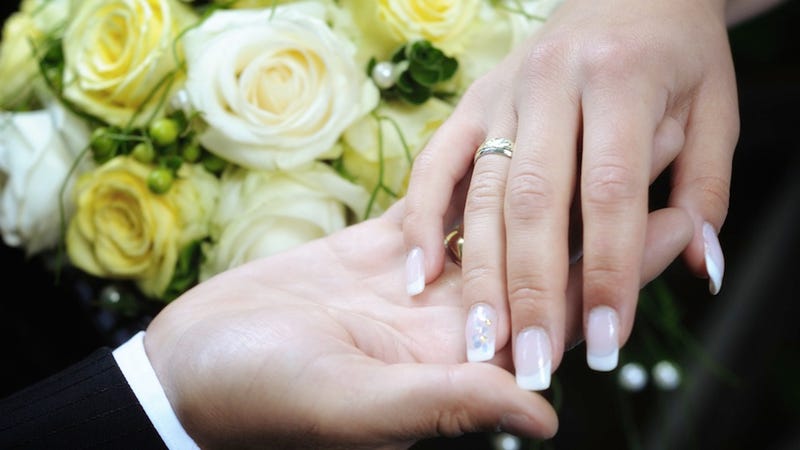 A Canadian radio station is raising some eyebrows and probably moose horns by giving its listeners the opportunity to win a fabulous prize: a Czech wife.
The contest has prompted one Member of Parliament to apologize to the Czech Republic and all Canadians of Czech descent and protests outside of the station, but Halifax's Q104 is defending contest. Despite the fact that it's being marketed as a "giveaway," "Male is in the Czech," is not about human trafficking or commodification of women, says the station's manager; rather, it's about setting men up on dates that could lead to matrimony, which is totally not the same as promoting prostitution. The application deadline is today — International Women's Day.
So far, about 50 men have applied. Two finalists will be interviewed on air on Monday, and the winner will be sent to Prague, where he'll have the chance to go on four dates with up to four different women. (If this were a Wes Anderson film, a montage of those four dates would immediately precede a suicide attempt.)
Megan Leslie, the apologetic MP, said of the "giveaway," "If the bride gets here, (MP of Czech descent) Lucy and I would be happy to show her around and we will make sure that she knows something else Canadian women have won in the last 100 years: the right to a divorce."
Oh, Canada.
Mail-order bride radio contest angers Canadian MP [CBCNews]
Image via Maran Garai/Shutterstock