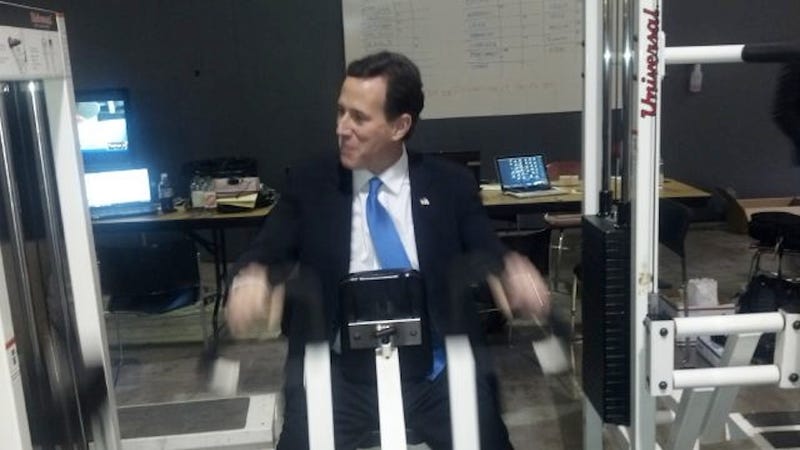 Rick Santorum, the stubborn dried dog poop on limping GOP frontrunner Mitt Romney's family station wagon of a campaign, had quite a showing yesterday, winning Tennessee and Oklahoma and seriously challenging in Ohio. But before he was giving a speech bragging about winning "silver medals" on Super Tuesday, he was pumping iron. In a suit. In a high school weight room.
During his victory speech in Steubenville, Ohio, the former Pennsylvania Senator told the crowd that he psyched himself up for his talk by working out a little in the Steubenville High School weight room. And here's a picture of his blurry arms feverishly bulking up for his attempt to physically push America back into the Dark Ages.
I wonder if he's using wearing something from Nike's new moisture-wicking business professional line. That tie improves athletic performance with patented "cool fit" technology and the high fastening pants encourage efficient blood flow to muscles. And there's attached underwear, so no need to worry about wedgies from people who don't work out in suits or think homosexuality is like having sex with a dog.
[Twitter]