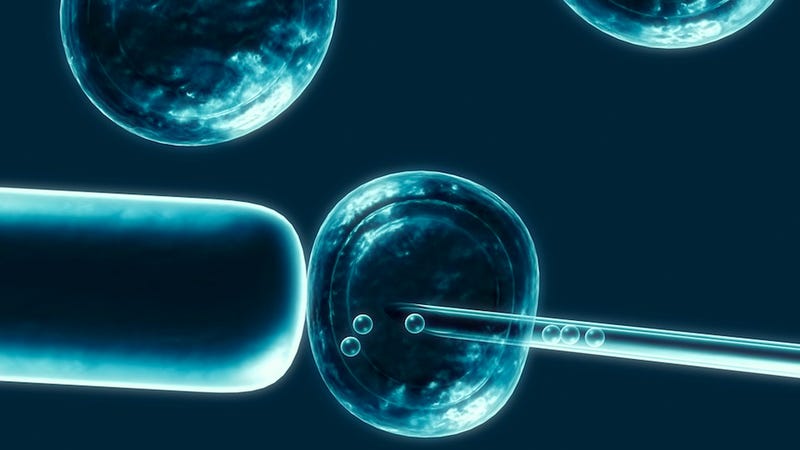 An Israeli court has ruled that a pair of lesbian parents — one donated her eggs and the other carried the fetus to term — can both be their son's legal mom. But unfortunately, this ruling might not have much broader impact.
YNet News reports that when the women's son was born (he's now five), Israel's Health Ministry would only give the mom who gave birth to him parental rights. They said his other mom would have to adopt him. She refused, and instead went to court to claim her maternity rights. She argued that if she were a dude, her genetic material would give her paternity rights, and donated eggs should be no different. The court agreed with her — the judge wrote, "This solution will allow the donating mother to fulfill her parental right –- a basic right that is considered a natural right, one that derives from our humanity."
The intersection of fertility treatments and parental rights is a complicated one — in the US, surrogate moms have sued for custody. But the Israeli case doesn't appear to involve any dispute — just two moms who both want to be officially recognized as parents to their child. Now they've got it, but unfortunately few other couples will be able to say the same — according to YNet, transferring an egg from one woman to another became illegal in Israel in 2011. Adoption by same-sex parents, though, is slowly becoming more accepted — Israel legalized the practice in 2008.
Court recognizes lesbian couple's maternity [YNet News]
Image via Sebastian Kaulitzki/Shutterstock.com