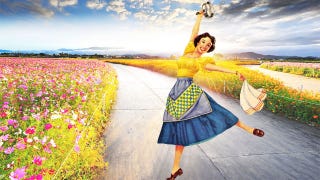 Bill O'Reilly is very concerned about Angelina Jolie looking too thin, but who's looking out for him? PuddingisaFood, that's who:
Is it just me, or is Bill O'Reilly looking kind of tired and depressed these days? Maybe it's the stress over his wife leaving him. Are you okay, Bill? Can we talk about it? Would it make you feel better if everyone talked about how you're not looking your absolute best and the possible reasons why? Do you just need a care package of loofahs and falafels to make it all better?
Submit nominations to the Comment of the Day tag page. Click on the comment's time stamp, and post the comment's URL to the forum along with the tag #cotd. (Replying to a comment with "#cotd" does not work.)
Use #trollpatrol to report comments that you feel the editors/mods should be aware of. Try not to respond to/approve/promote trollish comments in the threads — instead, just post the comment on the #trollpatrol page, the same way you'd post a comment on #groupthink or on the #cotd page, and the editors/mods will take care of it.
For meetups, use the meetup tag page!