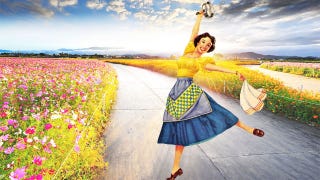 While Rick Santorum was raking in campaign cash, mcstabbypants was busy pondering what the rest of us could do to retain our sanity:
Can we just split the country up into two parts? Those people who would really like to live in a country without universal healthcare, where abortions are illegal, where gay people can't marry, and whatever other lame ultra-conservative notions are popular, can go live there, and the rest of us can live in the other one. Santorum, Romney, and the rest of 'em can duke it out for president of "Craptastic USA" and we can watch it on t.v. like a reality show or something. It's a huge country; we have the room to divvy it up. The only problem I can see would be the large influx of refugees from "Craptastic USA" to "Reasonable USA" once people start to realize that actually *living* under their own ideals kind of sucks.
Problem solved!
Submit nominations to the Comment of the Day tag page. Click on the comment's time stamp, and post the comment's URL to the forum along with the tag #cotd. (Replying to a comment with "#cotd" does not work.)
Use #trollpatrol to report comments that you feel the editors/mods should be aware of. Try not to respond to/approve/promote trollish comments in the threads — instead, just post the comment on the #trollpatrol page, the same way you'd post a comment on #groupthink or on the #cotd page, and the editors/mods will take care of it.
For meetups, use the meetup tag page!