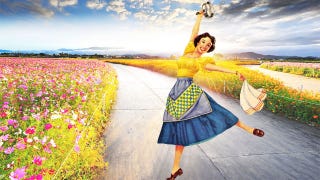 Susan G. Komen for the Cure has created a shitstorm by pulling their money from Planned Parenthood, but, according to catoleena, this all could have been avoided if they'd paid attention during the years they did support the organization:
One thing Komen should have learned from Planned Parenthood is that pulling out, doesn't work.
Submit nominations to the Comment of the Day tag page. Click on the comment's time stamp, and post the comment's URL to the forum along with the tag #cotd. (Replying to a comment with "#cotd" does not work.)
Use #trollpatrol to report comments that you feel the editors/mods should be aware of. Try not to respond to/approve/promote trollish comments in the threads — instead, just post the comment on the #trollpatrol page, the same way you'd post a comment on #groupthink or on the #cotd page, and the editors/mods will take care of it.
For meetups, use the meetup tag page!