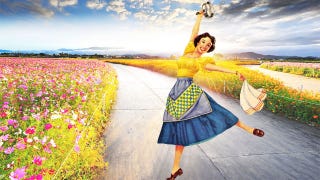 On Kim And Kourtney Take New York, Kim Kardashian begged Kris Humprhies to participate in press events with her in an episode that was in no way designed to make Kris look like an insensitive jerk. pop culture reference says:
"'Just 15 more minutes' Kim pleads." Story of her life.
Submit nominations to the Comment of the Day tag page. Click on the comment's time stamp, and post the comment's URL to the forum along with the tag #cotd. (Replying to a comment with "#cotd" does not work.)
Use #trollpatrol to report comments that you feel the editors/mods should be aware of. Try not to respond to/approve/promote trollish comments in the threads — instead, just post the comment on the #trollpatrol page, the same way you'd post a comment on #groupthink or on the #cotd page, and the editors/mods will take care of it.
For meetups, use the meetup tag page!