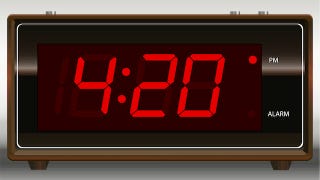 A Craigslist poster has some weed to offer — and he or she is asking for an unusual form of payment. Below, the full ad:
420 for ? - $1 (bay area)

I have a few oz of some very nice meds. Theres some Super Lemon Haze and also some Grapefruit Kush. I am interested in the following:

- I-Pad or Lap Top computer
- Jewlery
- Teens
- or 170.00 donation for oz.

email [redacted]

Key words: cannibis, Kush, meds, marijuana, Indica
It's unclear how many teens are equivalent to a "donation" of $170, but whatever the number is, the concept is disturbing.
420 For ? - $1 (Bay Area) [Craigslist]
Image via J. Shomo/Shutterstock.com