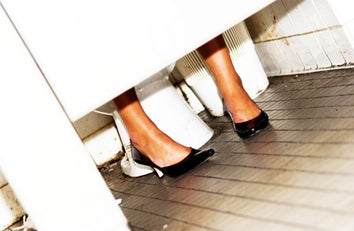 Finally, female members of the House will no longer have to walk from the chamber through Statuary Hall just to use the bathroom!
House Speaker John Boehner decided to build the women's restroom, saying he wanted to "make changes like this that are long overdue."
Four of the House's women members advised the architect's office on the group's needs, including the fact that some lawmakers wanted a place where they could change their babies' diapers. The new women's facilities are located in space previously used by the House parliamentarian.

"It's a great facility for us to have after all these years here. And it took a male Republican speaker to do it," Rep. Virginia Foxx, R-N.C., told The New York Times.
Women in U.S. House get new restroom near chamber [USAToday]