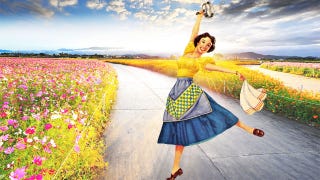 Watching nine minutes of video featuring Nadya "Octomom" Suleman and her little legion of kids on the Today show this morning prompted all kinds of reactions. Some of us shuddered. Some of us ground up Tri-Cyclen and snorted it. And some of us were moved to pen affectionate missives. Case in point? Lindzimae wrote:
Dear my IUD,

I love you. I love you more than I've ever loved anything. Not even the ring, and I really liked the ring.

Let's be together for two more years at which time I need to replace you with a new one.

With heartfelt love and thanks,
Lindzimae
Congrats! Cake all around.
Submit nominations to the Comment of the Day tag page. Just send the outstanding comment's URL and tag your nomination #cotd. (Replying to a comment with "#cotd" does not work.)
Use #trollpatrol to report comments that you feel the editors/mods should be aware of. Try not to respond to/approve/promote trollish comments in the threads — instead, just post the comment on the #trollpatrol page, the same way you'd post a comment on #groupthink or on the #cotd page, and the editors/mods will take care of it.
For meetups, use the meetup tag page!