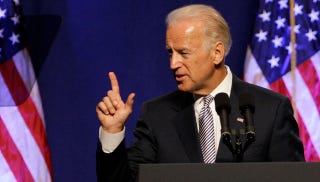 Presumably inspired by President Obama announcing that he'll write his own Tweets, Vice President Joe Biden has decided to finally join Twitter. @vp's first Tweet was:
VP & Dr. B hope you take time to think about our troops & military families this Independence Day, Happy 4th from OVP! @JoiningForces
It's unusually gaffe-free, but expect that to change once Biden convinces staffers to give him the password.