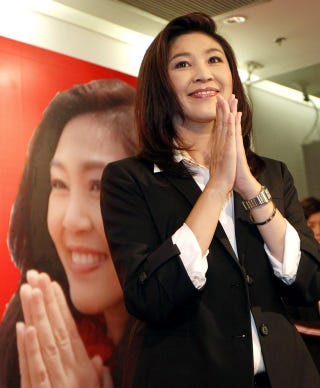 Current Thai prime minister conceded the election to Yingluck Shinawatra, which makes her the first female prime minister in the history of the country.
Last year, political tension in Thailand turned violent, as riots caused 90 deaths and hundreds of injuries. This election, the first in the country since 2007, has given Shinawatra's party a majority in Thailand's legislative house, which means she won't have to form a coalition government and is likely to go mad with power.
Yingluck's brother Thaksin Shinawatra also served as Prime Minister, but was ousted by military coup five years ago.
Thai Prime Minister Concedes, Congratulates First Female Prime Minister [CNN]