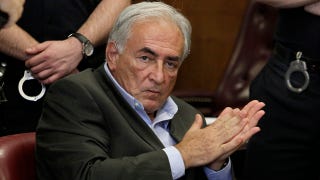 According to The New York Post, the woman who accused Dominique Strauss-Kahn of sexual assault was doing "double duty as a prostitute," which is supposed to hurt her credibility.
During a bail hearing on Friday, the prosecutor told the judge the facts in the case had changed dramatically after the accuser admitted to "lying in her application for asylum in the United States, and for describing a gang rape in Guinea that never occurred" and the fact that this woman may have been a prostitute apparently adds to the list of "reasons" why she may or may not have a case.
As of today, the case is still moving forward as planned but many people are speculating that these recent developments —in events outside the alleged assault and not directly pertaining to the assault itself— could result in the charges being dropped.
Maid cleaning up as 'hooker' [NYPost]