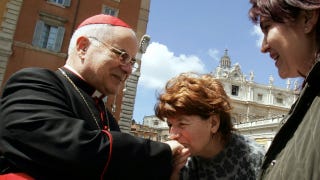 In honor of his forthcoming beatification, the late Pope John Paul II will join this thing they call 'Facebook' from beyond the grave.
According to Monsignor Paul Tighe in the Vatican's social communications office:
"What we found is that Facebook doesn't just share information, it creates community," Tighe said in an interview Friday. "People begin talking to each other and sharing ideas."
Oh, to be that young and naive again.
[AP]