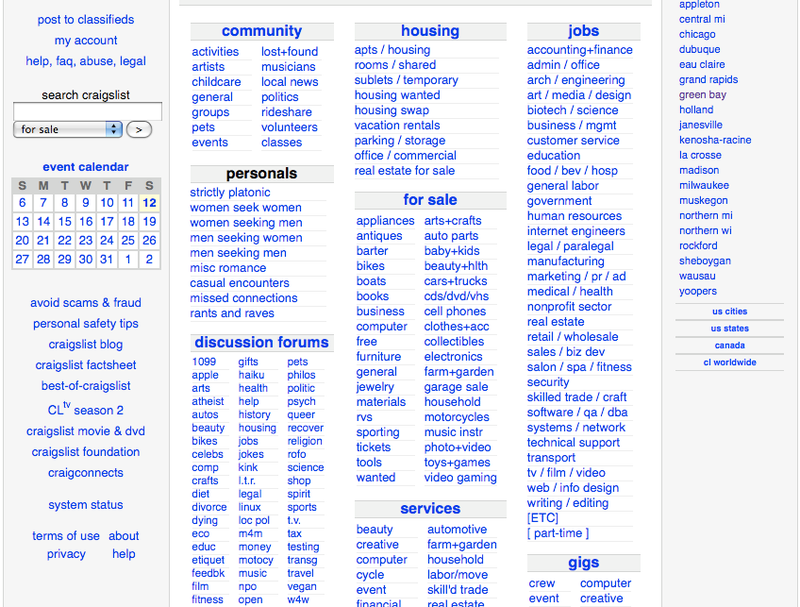 This is what happens, Larry. This is what happens when you respond to a harmless "Come live here for free! All I ask is that you cook and clean for me. And that you're a woman" Or it's what happened to one woman in Wisconsin, horrifyingly.
The poster of the Craigslist ad, John Hopkins, 45, plead not guilty to rape and other charges Friday, claiming that he had a "completely consensual" relationship with the aforementioned woman, who he just so happens to have held hostage as his sex slave for over a week after she answered his ad on Craigslist.
According to his lawyers, Hopkins said he and the woman knew each other for two years and that the woman was merely returning to the apartment after he'd kicked her out for "excessive drinking".
Assistant District Attorney Christopher Laline said in court that Hopkins "set up slave rules" for her, along with a list of punishments if she disobeyed, including flogging her and chaining her to a radiator, forcing her to drink water and preventing her from using the bathroom, and sexually molesting her.
The woman eventually emailed her mother, who then called the police.
Judge Patricia DiMango denied a request to reduce Hopkins' $350,000 bail and said that the defendant's alleged treatment of the woman "could be considered criminal even if it was consensual".
Lawyer: John Hopkins' 'Sex-Slave' Relationship Was Consensual [Huffington Post]