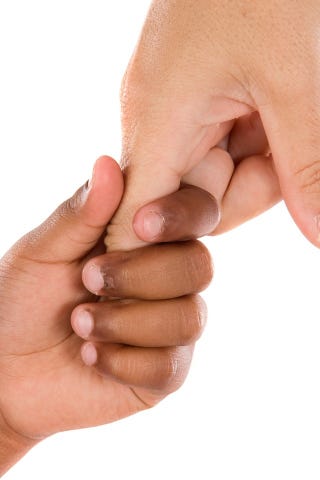 New rules that will take effect this week will end the practice of social workers stopping white adoptive couples from adopting non-white babies from inside the UK system. The move is designed to help more non-white children find permanent homes, and while a move making adoption easier is to be applauded, it seems a little silly that a rule like this existed in the first place.
According to the Daily Mail,
Current advice states that social workers must give 'due consideration to the child's religious persuasion, racial origin and cultural and linguistic background'.

But ministers believe social workers are misinterpreting this guidance, taking it to mean that ethnicity trumps everything else.
The new guidelines specify that any parent that can meet an adoptive child's needs should be given consideration, including single potential parents.

White Parents To Be Allowed Mixed Race Adoptions [The Daily Mail]