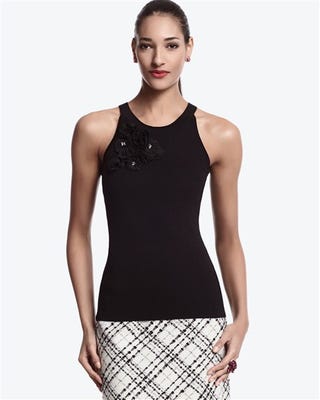 Step right up, step right up! See the amazing rubber woman as she contorts and twists her frame into a variety of conservative synthetic workwear! White House Black Market is proud to bring you this exclusive spectacle of the uncanny!

When a reader tipped us off to the existence of this Photoshop monstrosity, we poked around the White House Black Market site. And discovered a veritable treasure trove of post-production ineptitude.



I mean, what is this stuff? Did they give her a new waist with an X-Acto knife and a pot of glue?



Once they hit a certain rarefied level of badness, alterations made with Photoshop to a woman's body almost cease to be messages about women's physical insecurities, and the unrealistic standards fashion sets. They become hallmarks of dysfunctional corporations that phone in their post-production and hold their customers in so little regard that they expect us to keep buying regardless.