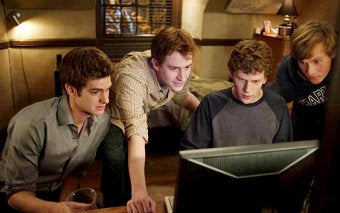 Being called "the Facebook Generation" would be excuse enough for the UK's 16-24-year-olds to feel blue, but it's more serious than that: one in three said they were "bored with life" and lonelier than any other age group.
The survey of national happiness levels, conducted for BBC Radio 3, found that 70% of respondents of all ages listed finances as a top worry, and one in three aged 16-24 hoped to move abroad, perhaps hoping for brighter prospects.
An expert quoted by the ever-alarmist Daily Mail was quick to point to social networking as a source of disconnection and loneliness. Says one behavioral psychologist, "There's nothing wrong with social networking, but if it's used instead of face-to-face meetings or phone calls than it can be very isolating." While that's surely true, it doesn't seem like a coincidence that this is a generation that's come of age amidst worldwide financial bleakness and in many cases seen its parent generation cut down after a lifetime of working. Wouldn't that send people scrambling for escapism, too? Worryingly, this frequently translates to drinking: more than a quarter listed alcohol as "comfort" — and keep in mind that this includes 16 and 17-year-olds. Put like that,"Facebook Generation" begins to sound euphemistic indeed.
Bored With Life [Daily Mail]