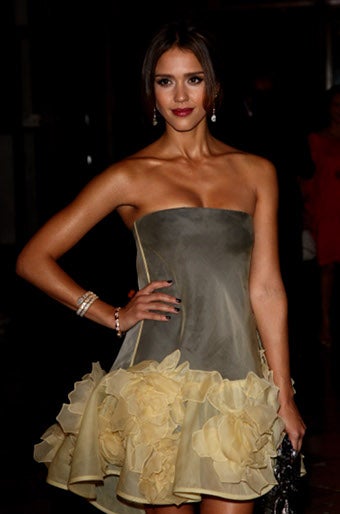 Call it a weird confluence, but Uomo Vogue's dinner for Quentin Tarantino during the 67th Venice International Film Festival brought out some seriously chic ladies...who made it all look so easy.
Actress Sabrina Impacciatore goes for pure romance.



Shala Monroque dresses up minimal basics with showy accessories; looks amazing.



Violante Placido flirts with Titania-esque indecency!



I love that Marina Cicogna's doing a more demure version of the same concept!



While on principle this concept — a leather-appliqued, armor-inspired bodice — sounds awful, Elisa Sednaoui pulls it off shockingly well.



Ditto Eva Riccobono's...leather...peasant dress?



Actress Isabella Ragonese plays it classic.



Afet Tronchetti Provera knows that with an accessory like that magnificent hair, the rest can be simple.



You just know that Beatrice Bulgari breaks this classic gown out a hundred times a year and it's always perfect - and that's the difference between "classic" and "safe!"



Jessica Alba takes this meringue over the top with a confection of a shoe.
[Image via Getty]