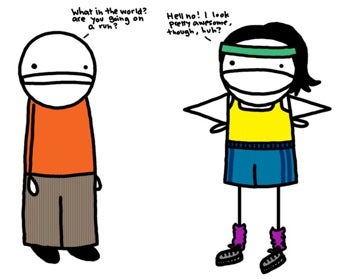 This weekend, we swapped beauty tips and tricks, celebrated Kanye's Twitter feed, questioned Facebook's removal policies, wondered what happened to Jessica Biel's leg, met Antoine Dodson and discussed his status as a viral video star, and celebrated a few weddings.
As always, feel free to stick around here to fight the Sunday night blues. And remember: you can keep up with your fellow commenters all week long using our #groupthink forum. Tonight, let's keep things light and such. Here's a song to get you started:






Thanks for another lovely weekend!
[Image via Natalie Dee.]