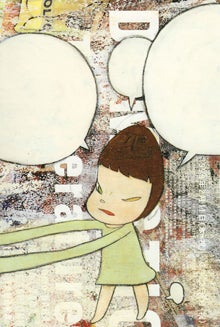 Well! You learn something new every day. And thanks to the best comment of the day, you can learn three new things:
Best Comment Of The Day, in response to Palin Speaks Jibberish To Express Her Xenophobia:
Oh, good! I didn't know it was making up words day! Here, let me try some:

moronglophile- Someone who is entirely too enamored with their own ignorance.

exploitiphobia- Compulsively exploiting tragic events for personal gain.

fuckwittedxenophobilia - Being both a fuck wit and xenophobic and lauding them as patriotic strengths.

I like mine better than hers.
Reminder: If you see a great, funny, insightful, eloquent (or awful) comment, nominate it! Email the comment and the timestamp link to the left of the comment to Hortense at commenters@jezebel.com.



Meetups? Use the meetup tag page!


Oh! My God! I Miss You" />